Shots
You probably don't like getting shots, nobody does–that goes for your puppy too. But puppy shots for the first year of your munchkin's life are important. Vaccines help keep your puppy protected from potentially fatal sicknesses and infections.
There are several kinds of shots that your puppy will need over the first 12-18 months depending on the breed. It is important to ensure that you follow through with each one. Your vet will guide you on which vaccines are necessary for your puppy, depending on the breed, place of residence, and other risk factors that might be unique to your puppy.
Do remember that shots are an added expense and will play into the average cost of owning a puppy in that crucial first year.
Training
Gentle puppy training is an important part of helping your puppy learn many useful skills as they grow. It is not only essential to instill good behavior but it helps your puppy learn how to socialize with other dogs, keeps them occupied, and helps develop a bond and language of communication with you.
It might sound like a lot of work initially, but with the help of technology, you can even find online dog training programs that would be perfect for your schedule.
Safe puppy toys
Play is part of every puppy's life. It is vital to support puppy play with fun but safe toys that they can enjoy. Puppy toys can help in training your pup, particularly those that dispense treats. They can also help satiate your puppy's innate biting instinct, especially when they start teething.
As goes for everything concerning your puppy, always be sure that you get good quality toys that are both size and age-appropriate for your pup.
Conclusion
A healthy happy pup is the joy of every pet parent and learning how to take care of a puppy is a journey. Keeping your puppy healthy takes a deliberate effort to ensure that you feed them a complete and well-balanced diet. While diet plays a key role in your puppy's health, remember to include other equally important aspects such as exercise, supplements, and fun time.
Every aspect of a pup's life will directly or indirectly impact its physical and mental well-being. So get them into a working routine for both of you so that you can enjoy each others' company in a way that promotes a stronger bond.
Find the best quality food you can afford for your pup whether it is kibble, wet, or raw puppy food. Ensure that the type of food you pick matches your puppy's dietary needs.
It is also possible to create unique food recipes for your pup if you have the time and resources. But always with your vet's input to ensure the diet is balanced and complete. They will give you proper puppy nutrition guidelines that will help you sustain a healthy meal program.
And remember to provide lots of fresh water accessible to your doggo at all times. It is important for a puppy to drink enough water throughout the day. Also, be sure to boost your pup's health by adding a joint supplement like TRI-ACTA into their daily meal regimen. You will be glad you did when you see your puppy grow into a strong and active adult.
TRI-ACTA for Pets
A proactive approach for developing and younger adult pets to maintain optimal joint health mobility, minimize inflammation and fend off age-related ailments.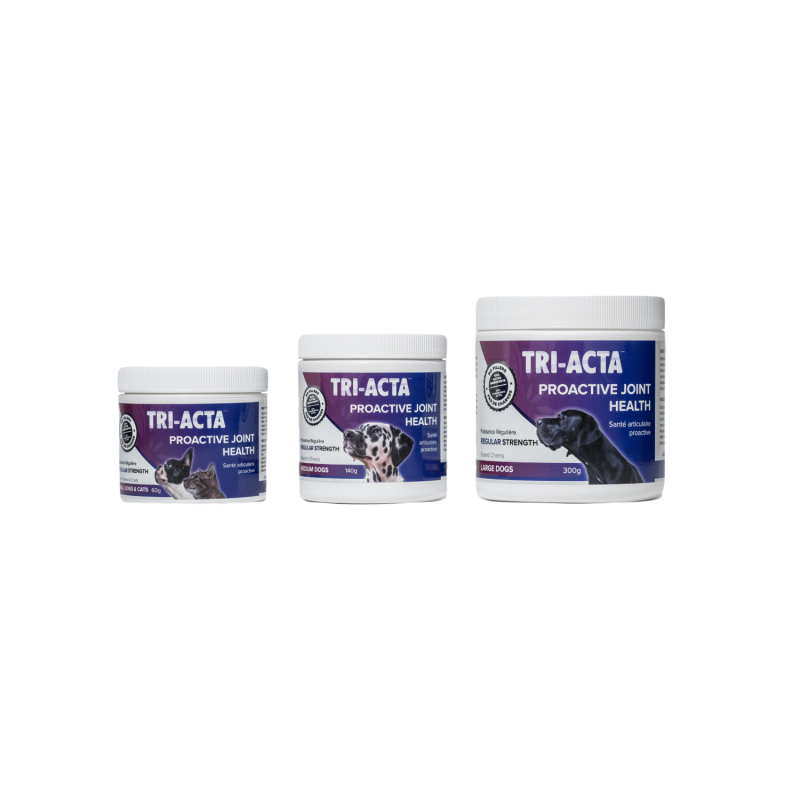 Hey, got any questions or comments? Feel free to contact us. We would love to help! And don't forget to browse our resources for dogs page for more fun content on how to care for your four-legged pals.