Q&A
With so much information out there about laminitis horses' care and treatment, as well as what is safe to do with them while they are experiencing this condition, we wanted to break down a few of the most common questions we hear about laminitis.
Read on to get the answers you need to better prepare for laminitis horse care.
How Does a Horse Get Laminitis?
The most common ways a horse can get laminitis are:
Excessively high sugar pasture consumption. This is the leading cause of laminitis in horses with severe diseases and in older horses with chronic illnesses such as colic that may be exacerbated by stress and diet.
High-grain diets. Consuming too much grain causes blood sugar levels to rise rapidly, which can lead to insulin resistance – leading to the onset of mild or even severe forms of laminitis if not corrected immediately.
Obesity or being overweight can increase your horse's risk for developing laminitis if he consumes too many energy-dense food sources like corn or high-fat hay/grass (depending on your region).
Can You Ride a Horse With Laminitis?
Riding a horse with laminitis is an extremely bad idea. It can cause further damage to the hoof, increase inflammation, and even worsen the situation. In some cases, the horse's weight on its feet will aggravate the condition and cause them to founder (when one or more of the tendons in a horse's foot actually separate).
When this happens, you'll need immediate professional help for your animal – because there's no simple cure for founder aside from corrective surgery.
If you suspect that your horse has laminitis, don't ride him until after he's been examined by a veterinarian who knows how to treat this condition (or at least talk with him about what he may be able to do).
Once they've been diagnosed by an expert and treated appropriately, horses with laminitis are often able to return safely under saddle within 6 months or less. However, every case is unique so talk through options with both your vet and farrier before making decisions in order to not just reduce pain but also ensure long-term health outcomes for all parties involved in the treatment plan development process.
Should You Walk a Horse With Laminitis?
Walking a horse with laminitis depends on the horse's condition. A sedentary horse with mild laminitis may benefit from light exercise, but it's important never to force your horse to go for a walk. If you suspect your laminitic horse is experiencing pain, don't try to get them onto their feet or encourage them off the ground – this action could make things worse!
Your vet can give you further advice if they suspect walking might harm your particular case of laminitis.
Should You Shoe a Horse With Laminitis?
As with any type of hoof disease, deciding whether or not to shoe a horse with laminitis is based on both the severity of the condition and the animal's individual needs. It is possible to successfully help treat most laminitic horses with therapeutic shoeing, which involves your farrier carefully assessing the damage and reading the horse's specific needs.
To get the proper hoof care for your injured animal, it's best to seek out professional help from an experienced veterinarian or farrier who can advise you on how best to deal with your situation.
What Can You Give a Horse for Inflammation?
If you suspect your horse has laminitis, you may wonder what to give a horse for inflammation. In horses with laminitis, NSAIDs are the most commonly used analgesics. The most commonly prescribed analgesic for laminitis is phenylbutazone ("bute"), which is the most effective drug for treating orthopedic pain in horses.
Other drugs for the treatment of laminitis in horses include:
Flunixin meglumine
Firocoxib
Meloxicam
Lidocaine
Summary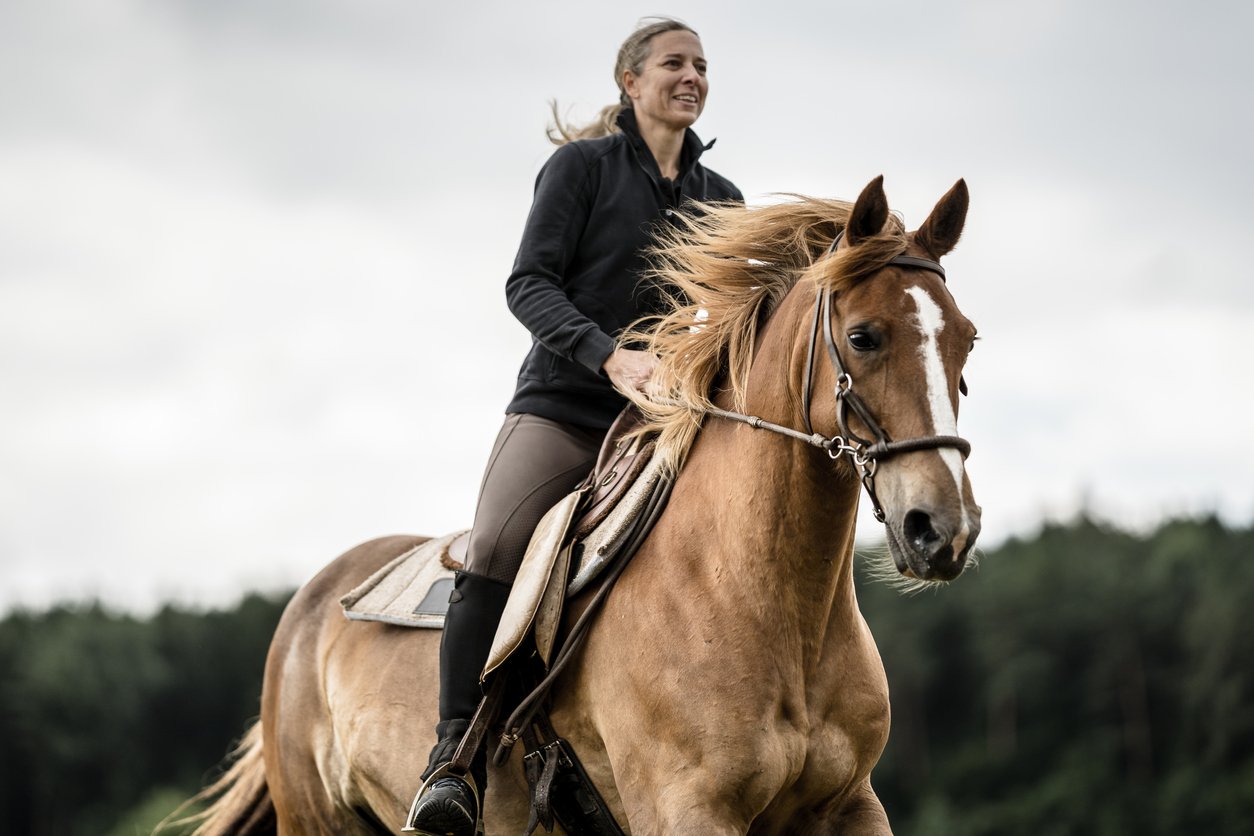 Laminitis can be a very serious and life-threatening condition in horses. However, the right treatment coupled with proper management can greatly decrease the risks associated with the condition.
And one tool you can add to your prevention and care tool kit? A joint supplement like TRI-ACTA for equines.
With powerful anti-inflammatory ingredients to help reduce swelling and pain associated with joint conditions and the inclusion of chondroitin and glucosamine for horses to strengthen and improve joint health, it's the perfect supplement for any horse, laminitis or not.
TRI-ACTA H.A. for Equine
Our maximum strength formula is perfect for horses that are ageing, experiencing arthritis and stiffness, are in training and competition, or under a heavy workload.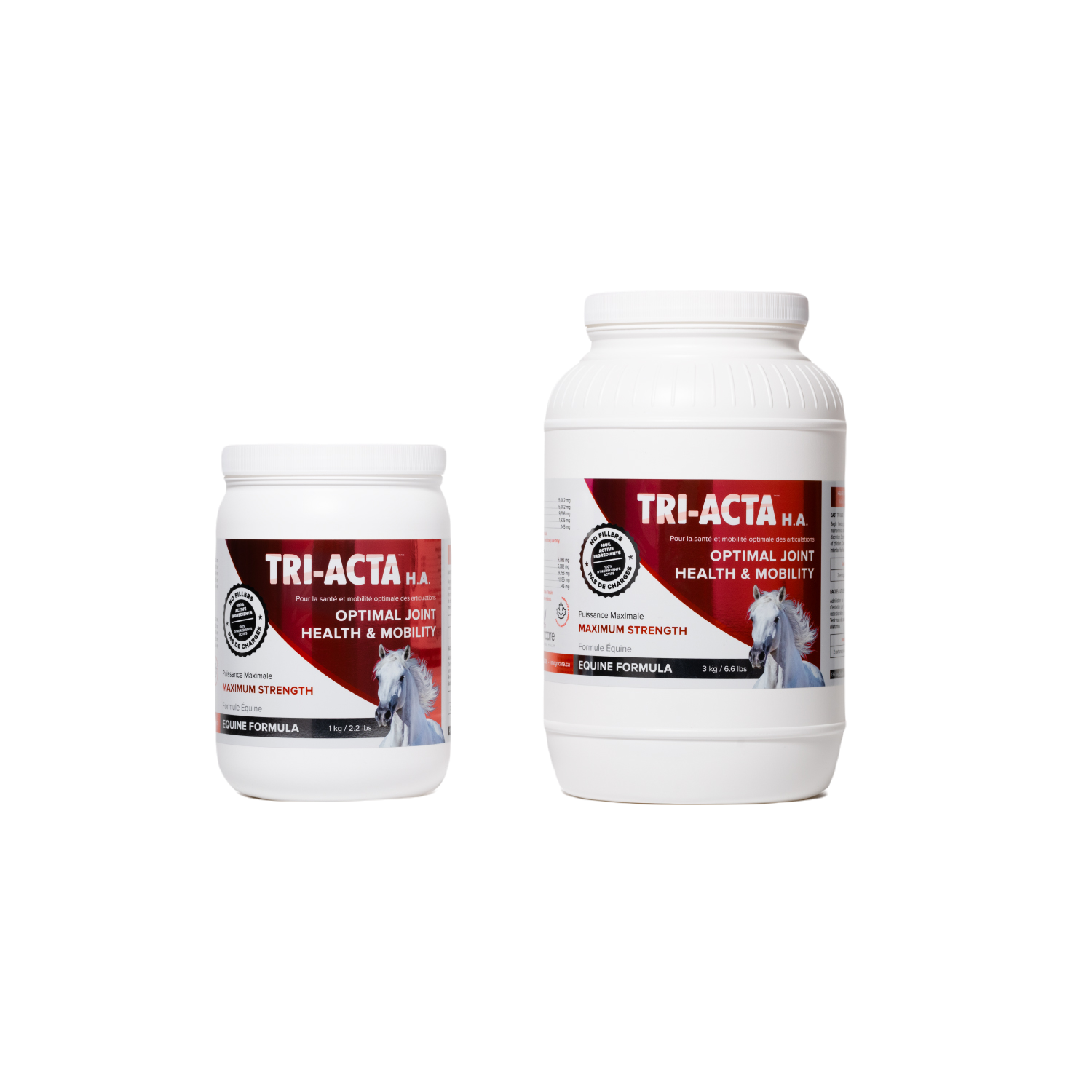 Find out where to buy TRI-ACTA, and contact us if you'd like to know more about how TRI-ACTA can help make life better for any horse in your stable.