Maintaining Equine Joint Care During Downtime
During this COVID-19 pandemic, all events and gatherings have been cancelled or postponed, which means that any equine sporting events will not be occurring for the foreseeable future. Even in the face of the COVID-19 pandemic, most horse owners are still focused on keeping their equine partner well-conditioned in hopes of a speedy return to life as we know it. While nobody can predict what might come in the months ahead, we here at Integricare believe that keeping your horse happy and healthy is incredibly important right now, as our horses will not be taking part in the regular exercise they would be receiving through competitions this season.
Optimal Equine Joint Care Requires Ongoing Effort
Keeping your horse sound requires careful monitoring and a willingness to take ownership over the factors that you can control. Summer training routines for equine athletes are generally demanding to provide your horses with the exercise needed to maintain their joint health.
Exercise In Lieu of Competitions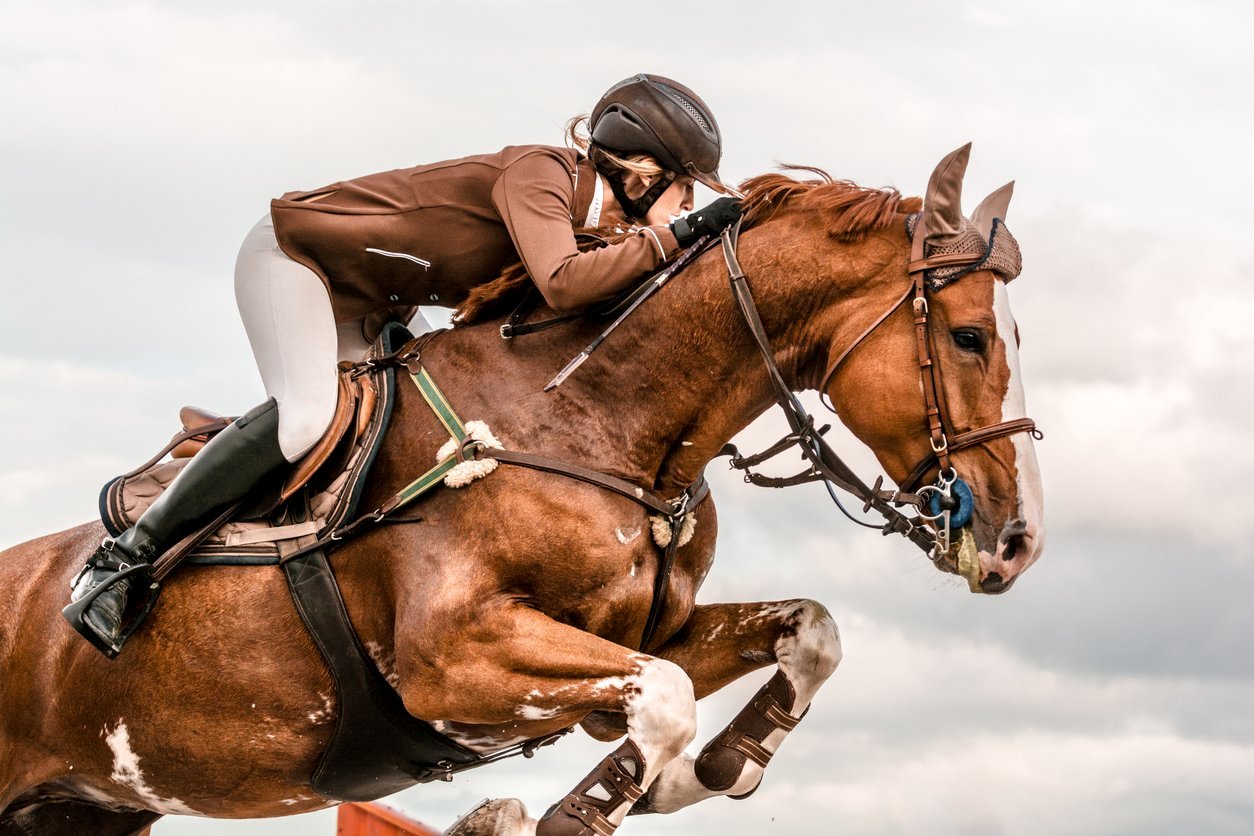 While we are all currently practicing social distancing and avoiding any group congregation, it's important to remember that our horses still need their exercise to keep their muscles and joints limber, even in their downtime. Moreover, in most provinces and jurisdictions, businesses that provide for the health and welfare of animals are deemed essential. This includes veterinarians, farms, stables and other service providers.
While our horses this season may not be receiving the rigorous exercise that they're usually used to, we still need to be walking, riding, trotting, and exercising them thoroughly – even if it's solitary. That being said, recognizing the signs of joint distress in horses is critical as well. Fortunately, there are several key elements that can be used to combat these risks.
Know Your Partner
You should know your horse well enough to recognize when something is not quite right. Examples of signs of discomfort in horses include:
An Abnormal Gait
Note that sometimes, this can be overlooked until the horse moves at higher speeds. This is especially true in very well-trained, willing horses that aim to please.
An Unusual Posture or Tension
Unusual posture can manifest in many ways, most of which are very subtle. In other cases, it may be quite obvious, such as in the case of "goat on the rock" stance, wherein the horse stands with all four feet close together beneath the body.
Shifting Weight from One Foot to Another
This may be extremely slow and subtle rocking, or it may show as more of a "fidget" during routine tacking or grooming. In other cases, it may look more like a pointed foot. Pointing the foot forward is a means of taking the weight off of the afflicted knee, hock, or foot.
Grinding Teeth or Fussing with a Bit
This could, of course, signal dental discomfort, but it could also signal joint pain. Pain in other areas of the body can cause a horse to reject a bit and tack or other equipment because he associates being ridden with painful pressure.
Sudden Behavioural Issues
If your horse suddenly refuses to perform, your first concern should be for his or her physical well-being. In many cases, pain is the reason for a well-trained equine athlete who suddenly refuses to execute.
Give Your Horse's Joints a Rest When It's Needed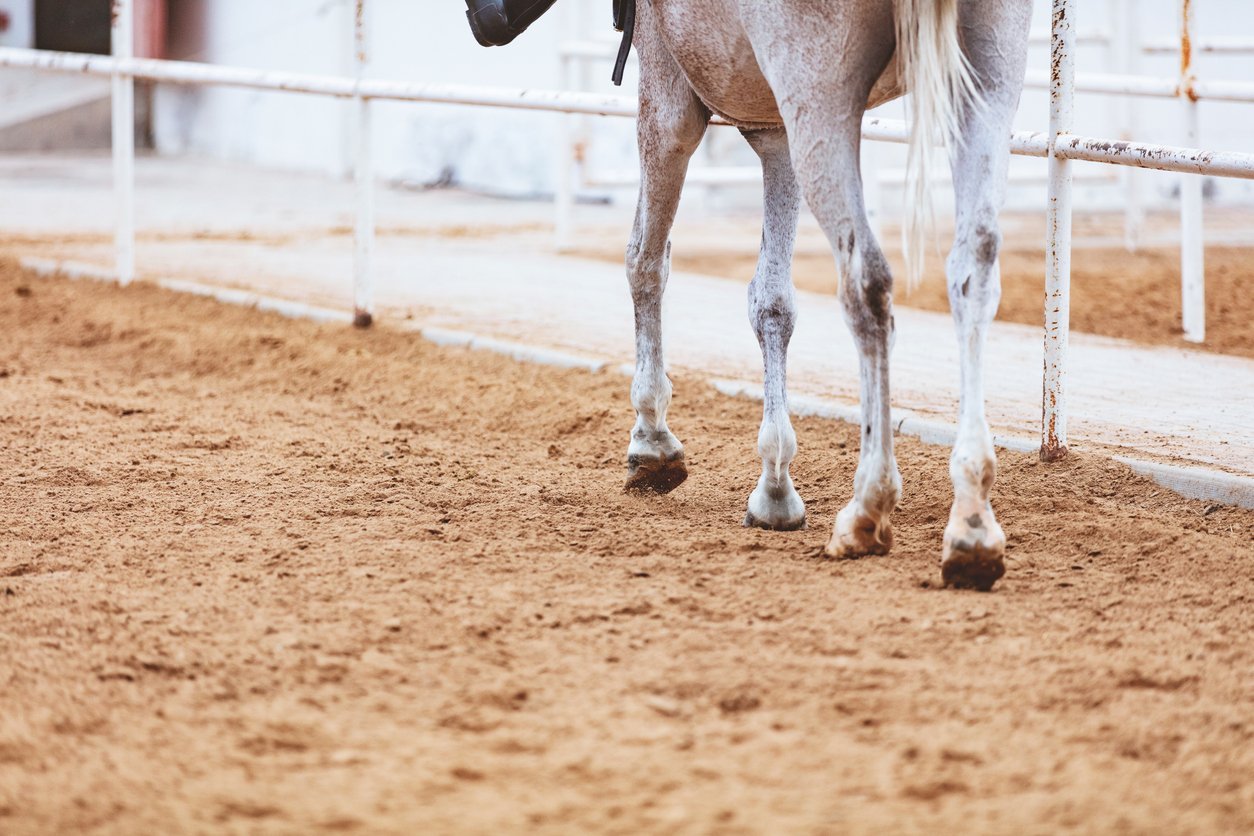 If a veterinary professional has diagnosed your horse with any type of musculoskeletal condition, be willing to give your partner time off for healing. This is of particular importance in the case of a true performance injury.
For some, that simply means a break from training and competition. For others, it may amount to complete stall rest. In either case, the importance of complying with veterinary recommendations simply can't be overstated.
Equine Joint Health Depends on Proper Nutrition
In addition to adequate conditioning and rest when it's needed, arguably the most important factor in caring for your horse's joints is his diet. This not only includes his daily maintenance nutrition but the types of supplements you choose, as well.
Tri-Acta Equine has been formulated as the perfect complement to your partner's current dietary routine. It's extremely easy to give, and it is perfect for horse owners who wish to prevent or manage joint discomfort, maximize performance, and improve the animal's overall quality of life.
For more information about Tri-Acta Equine and purchase options, please click here.
Newsletter Signup
Subscribe to our newsletter to receive the latest news and exclusive offers.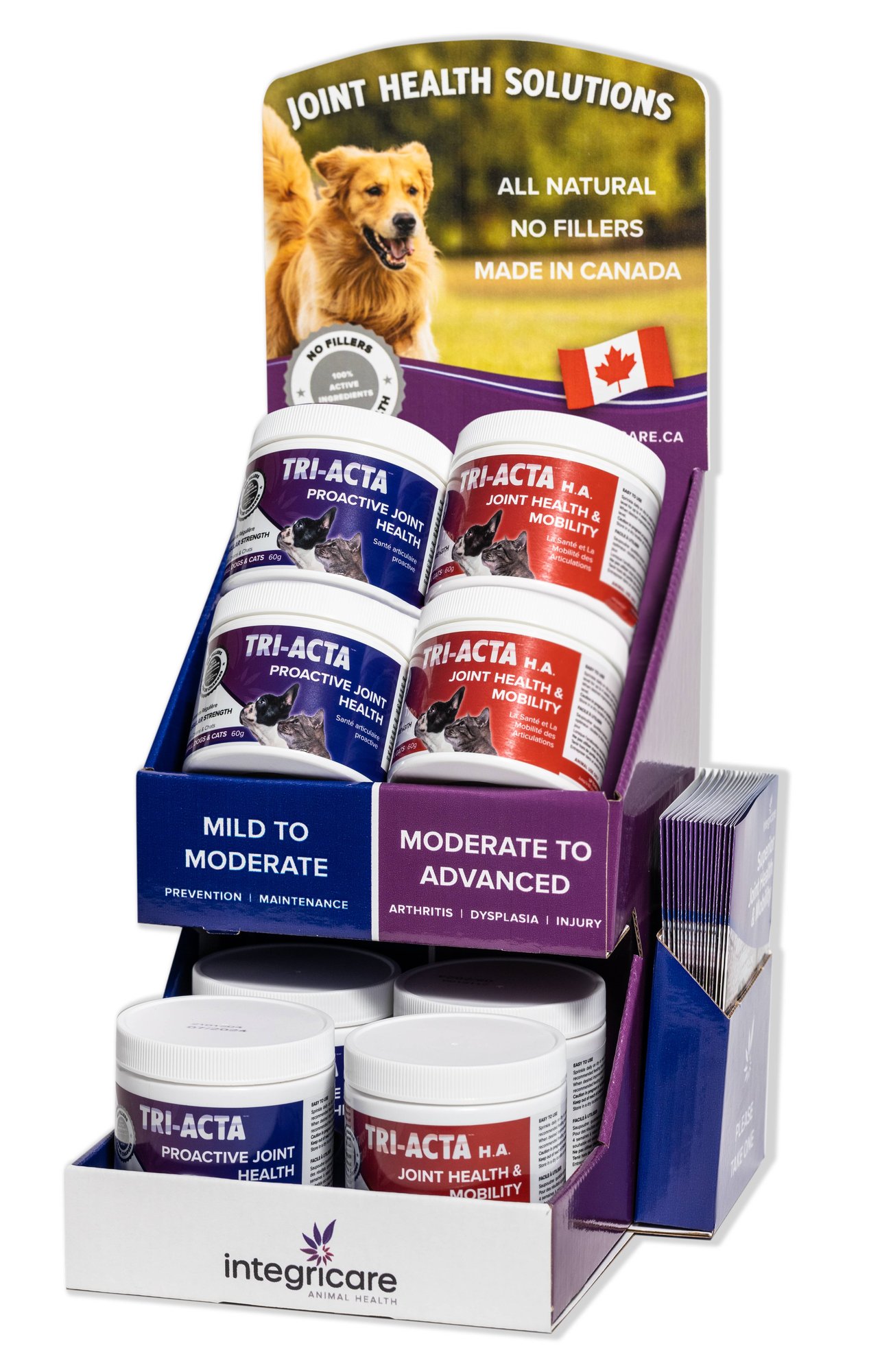 Proactive & Therapeutic Joint Supplements
When given daily, Integricare joint supplements recover bone and joint injuries faster and help prevent mobility injuries from happening in the first place.