We want to make sure that our animals are getting the best quality supplements possible. This includes every stage of the process of creating supplements! When it comes to manufacturing and supplying your pets with Tri-Acta animal supplements, we take this all into consideration.
Indoor Pet Joint Health During COVID-19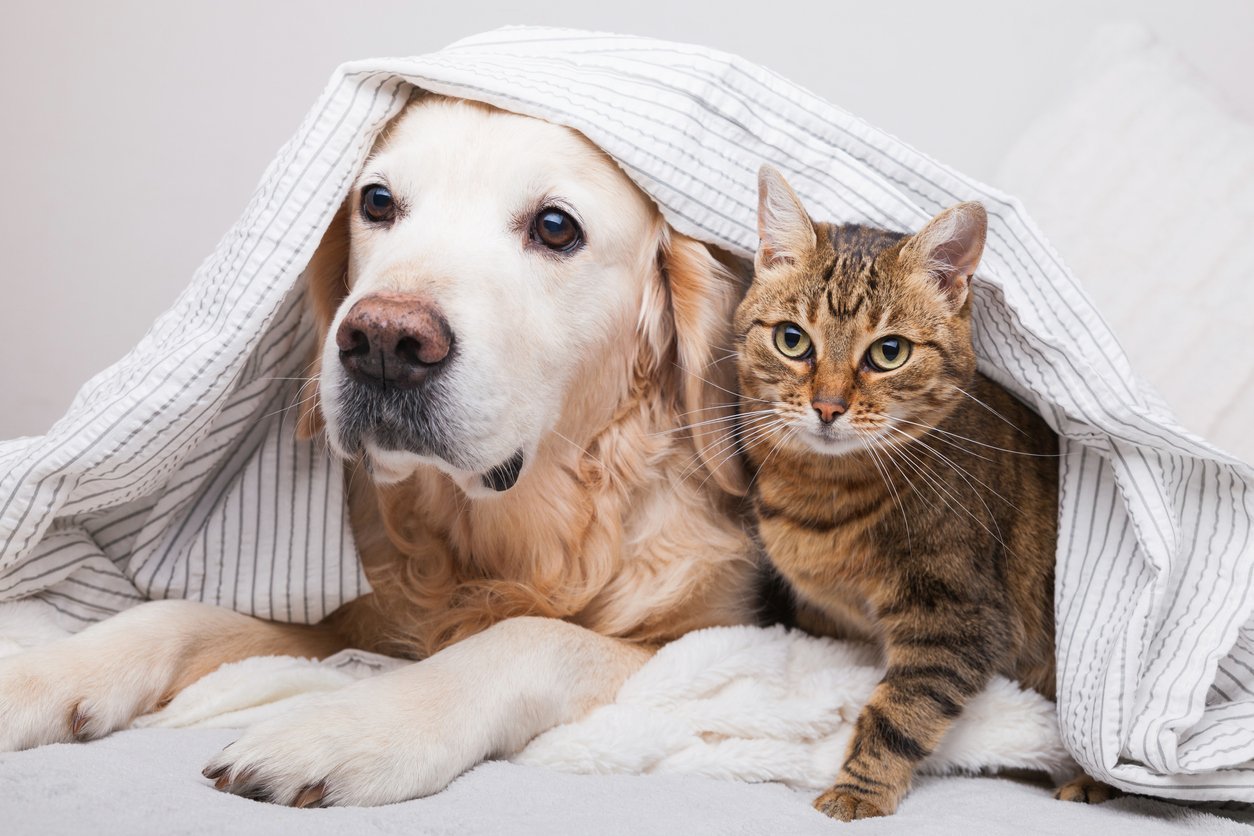 Due to COVID-19 and current events, we know that a wide number of people in North America are now in isolation, or practicing social distancing. Now more than ever our pets need to be able to count on us to take the best possible care of them, and their bones and joints.
Without routine exercise, our dogs and horses will require us as pet owners to be more diligent in making sure their health is in top shape. We recommend trying to get your dogs (and horses!) as much regular exercise as possible. If that's indoors, encourage your dog to exercise, run around, and play tug of war. If at all possible, walk your dog and horses around the yard.
As we all know, cats have no concept of exercise during their 12-16 hours of sleep per day, but keeping your cat engaged indoors with toys and games is essential to maintain joint health!
Tri-Acta Pet Supplements are a great way to keep the bones and joints of your pet healthy if they're indoors with you during this time. Most importantly they're created with North American ingredients to keep you and your pets in mind.
Buying Local Supports Our Economy
When you buy pet health supplements that are 100% North American, you not only support the local economy, but you actually get to help create it. If you break it down, when you're purchasing a local product you're not only supporting the supplier/manufacturer, but every single process and person involved along the way!
Guaranteed Quality Ingredients
When you purchase local products, you can trust that those ingredients used to create it were either produced or sourced locally. Knowing where something comes from eases the mind.
The active ingredients we use in our Tri-Acts pet supplements are:
Glucosamine


Glucosamine in pets is important, especially for some breeds of dogs (like German shepherds, Great Danes, and golden retrievers) who are prone to complications of the bones and joints. Glucosamine is naturally found within our pets' bodies (and our own), and as our pets age, the production of glucosamine begins to slow.

Chondroitin
Also naturally found in cartilage, by adding chondroitin to glucosamine in supplements, it allows it to be even more beneficial to our pets' joints. Having the two working in tandem is important!
MSM
MSM, or methylsulphonylmethane, is a naturally occurring sulfur that helps to support joint function in our cats, dogs, or horses, and has anti-inflammatory properties to ease any existing pains your pets may experience, including arthritis.
Hyaluronic Acid
Pet supplements with hyaluronic acid are integral for maintaining joint health. Hyaluronic acid is naturally occurring, and aids in the prevention of joint deterioration in pets. It helps to treat existing joint problems our animals may be facing, as well as prevent any further joint issues.
Certified by Health Canada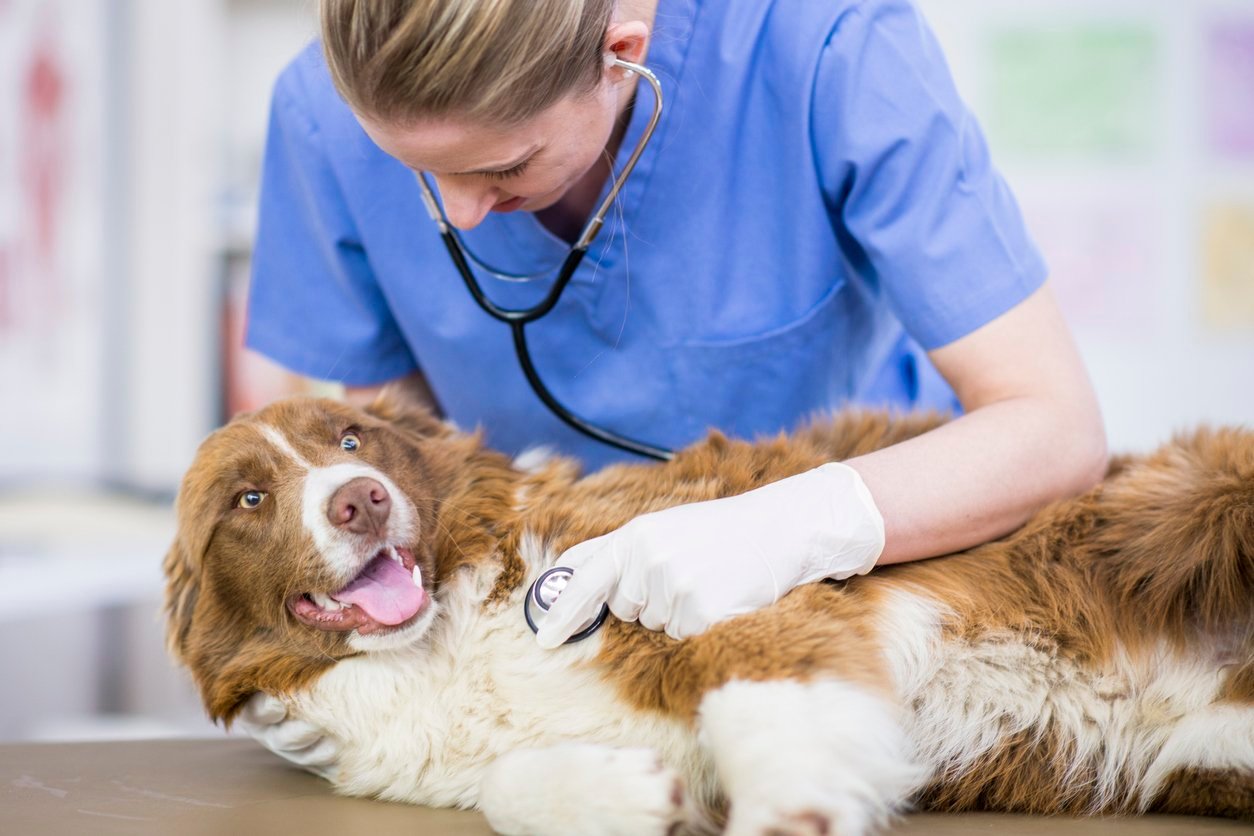 All Integricare animal health supplements are always certified by Health Canada because we do our part to ensure that we're using ingredients that are also certified. All of our ingredients are tested, regulated, and verified by Health Canada!
As always, Integricare Tri-Acta pet supplements are 100% veterinarian trusted as well.
As pet owners, we know that the health of our pets is just as important as our own. At Integricare we understand this! This is why we take all of the guesswork out for you. When you choose Integricare, you know that you (and your pets) are in the best hands to make sure their joints and health are functioning properly. For more resources on how we've selected the best possible ingredients for your animal's supplements, click here.
Newsletter Signup
Subscribe to our newsletter to receive the latest news and exclusive offers.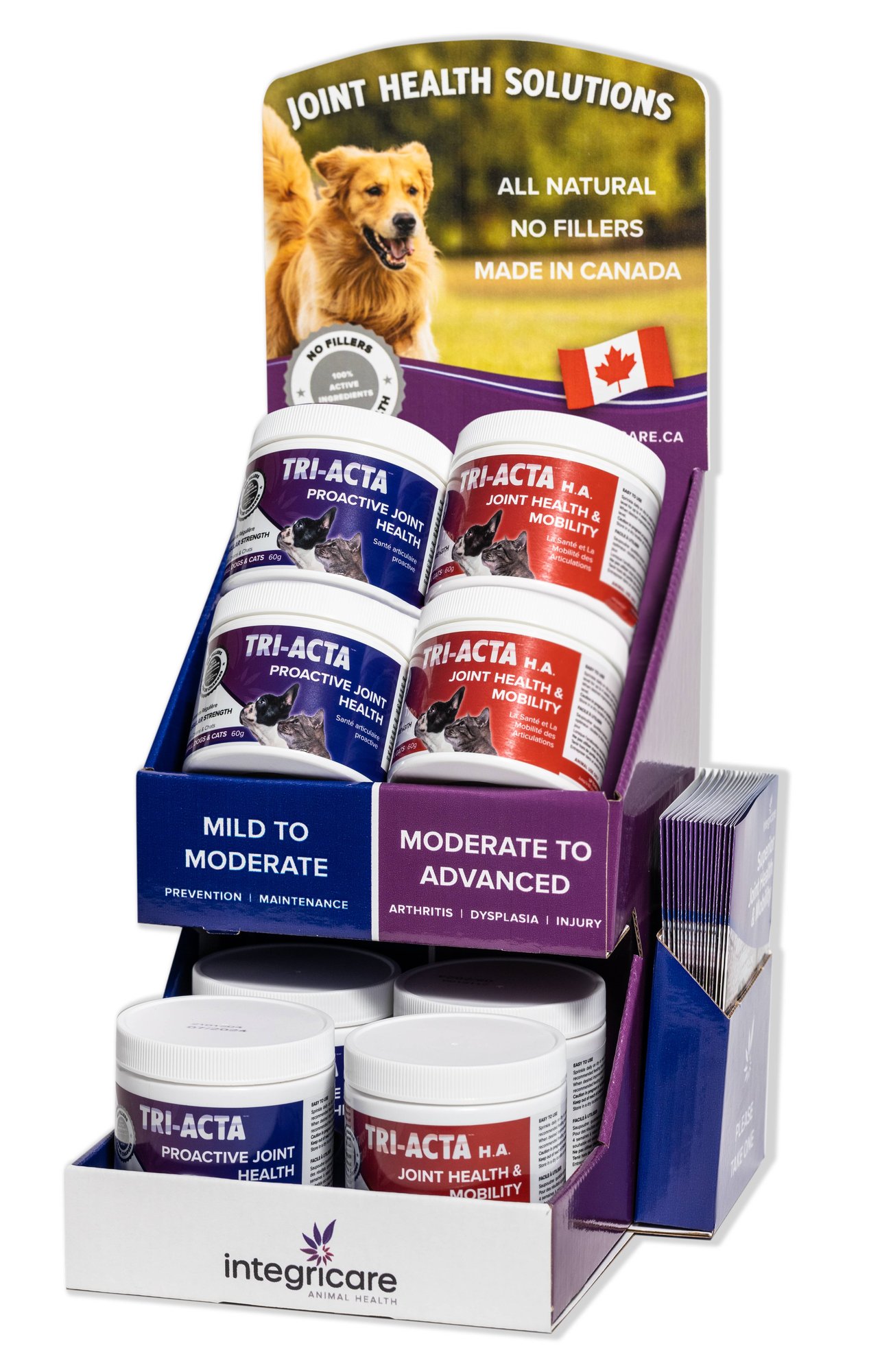 Proactive & Therapeutic Joint Supplements
When given daily, Integricare joint supplements recover bone and joint injuries faster and help prevent mobility injuries from happening in the first place.