Option #3: Medical Management
Medical management is a holistic approach to treating hip dysplasia that combines medication with physical therapy, supplements, and other lifestyle management techniques.
Those who choose this option for dog hip dysplasia treatment will typically create an individually designed plan based on the following characteristics and needs with your veterinarian:
Age
Weight
Symptoms
Lifestyle
Tolerance for medications
Physical therapy needs and costs
Some dogs benefit greatly from medical management alone. Others may need surgery after several years of medical management because their condition has progressed past a point when it can be managed with drugs or physical therapy alone.
Below, a brief overview of the medical management options is outlined for your ruff-erence.
Dog Hip Dysplasia Exercises
Is it true that dogs with hip dysplasia tend to be less lame when they exercise more regularly? It is, in fact!
The best dog hip dysplasia exercises are:
Hydrotherapy (treadmill walking underwater)
Physical range of motion exercises
Dog Hip Dysplasia Medicine
Even dogs need a little extra help, sometimes. This is especially true of chronic conditions and dogs recovering from surgery.
Approved NSAIDs for dog hip dysplasia medicine include options like:
Carprofen
Deracoxib
Firocoxib
Grapiprant
Meloxicam
Robenacoxib
Your vet will provide you with a prescription for products like these. Never, ever give your dog a human OTC pain medication like ibuprofen or acetaminophen – it's dangerous and even deadly for dogs!
Natural Treatment for Dog Hip Dysplasia
It's always good to consider a natural angle for your pup in complement to other therapies. And one natural treatment for HD? Supplements for dog hip dysplasia, of course!
In supplements containing glucosamine and chondroitin like Intgeicare's TRI-ACTA for pets, cartilage care and restoration can be offered to your pup in a simple, easy-to-serve daily dose. This is equally important for young dogs and those who are further into their journey with dog arthritis and hip dysplasia as it can treat symptoms and prevent further damage.
Q&A
Let's discuss some common dog hip dysplasia treatment questions and answers!
How to Pick up a Dog With Hip Dysplasia?
Whether your sweet pup is recovering from dog hip dysplasia treatment surgery or is facing severe symptoms, it's important to pick them up with care and safety.
Here are some general guidelines for handling dogs a dog with hip dysplasia:
Make sure you have a strong, sturdy towel or blanket handy to place under the dog's stomach. This will help support its weight as you lift it and prevent any strain on its hips.
Do not lift your pooch by its front legs, whether they're damaged or not! This can aggravate the problem even further and lead to another injury in that area. The best way to get your pup onto a bed or couch is by supporting their rear end with one hand while lifting from underneath (using both hands).
You might need someone else's help for this step if your dog is particularly heavy or uncooperative! Don't worry though – once they get used to being lifted this way, it'll become second nature!
How to Exercise a Dog With Hip Dysplasia?
You can help your dog with hip dysplasia by making sure they get regular exercise. Although the breed of dog is a factor, most medium-sized dogs are recommended to get at least 30 minutes of exercise daily.
This can be in the form of walking or running on grass or pavement, swimming, or playing fetch with a tennis ball or Frisbee.
You should consult your vet before starting any new exercises or supplements for your dog's health. While some supplements may help reduce pain and inflammation caused by hip dysplasia, they may not work as well if they are not combined with proper diet and lifestyle changes such as weight loss and increased activity levels.
Wrapping Up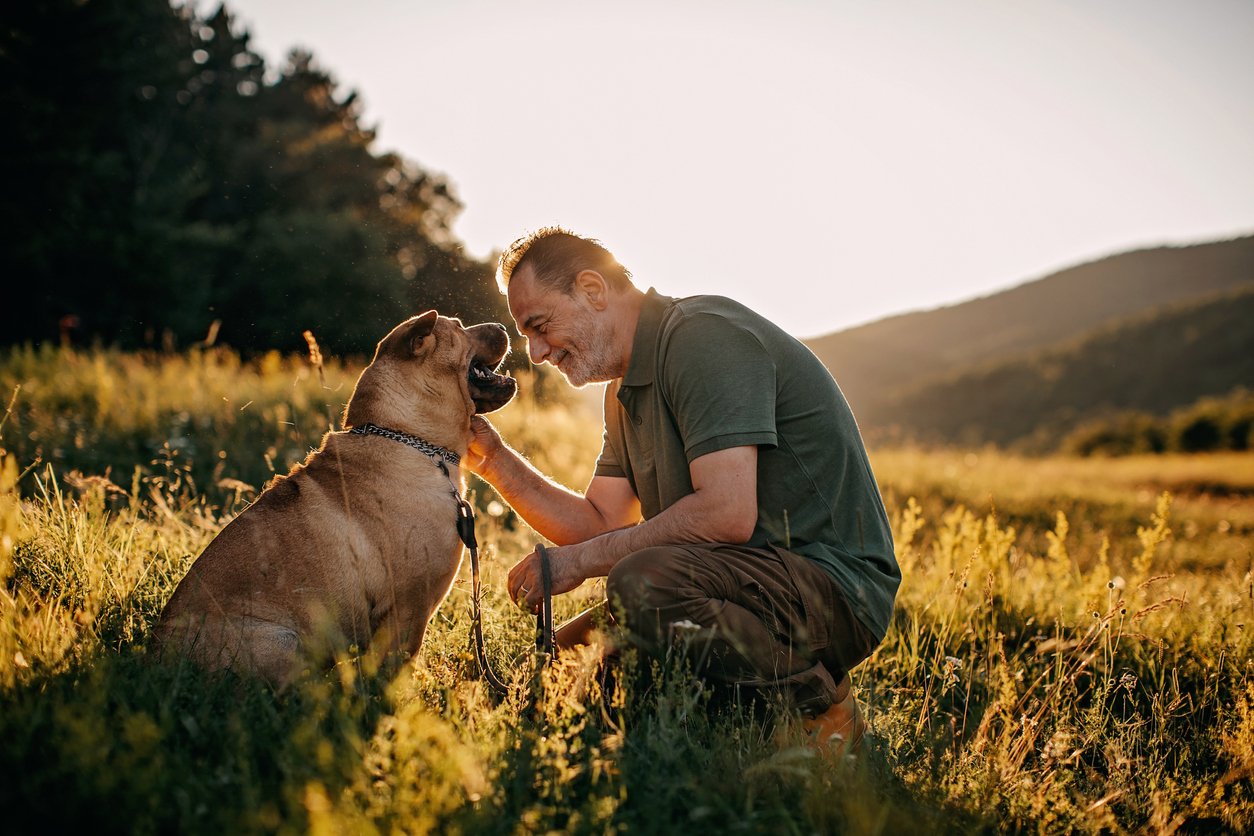 With all these great dog hip dysplasia treatment options, you should feel confident that your dog can lead a happy, healthy life. The first step is to get them diagnosed by an expert veterinarian specializing in canine orthopedics. Then, you can work together to devise the best plan for your pooch's specific situation.
And in the meantime, adding a 100% active ingredient joint supplement like TRI-ACTA for pets, pr TRI-ACTA H.A. for pets is a great way to help keep your pup comfortable now and in the future.
TRI-ACTA H.A. for Pets
Our maximum strength formula is optimally designed to accelerate the formation of cartilage, minimize inflammation, expedite the healing process, and improve joint conditions.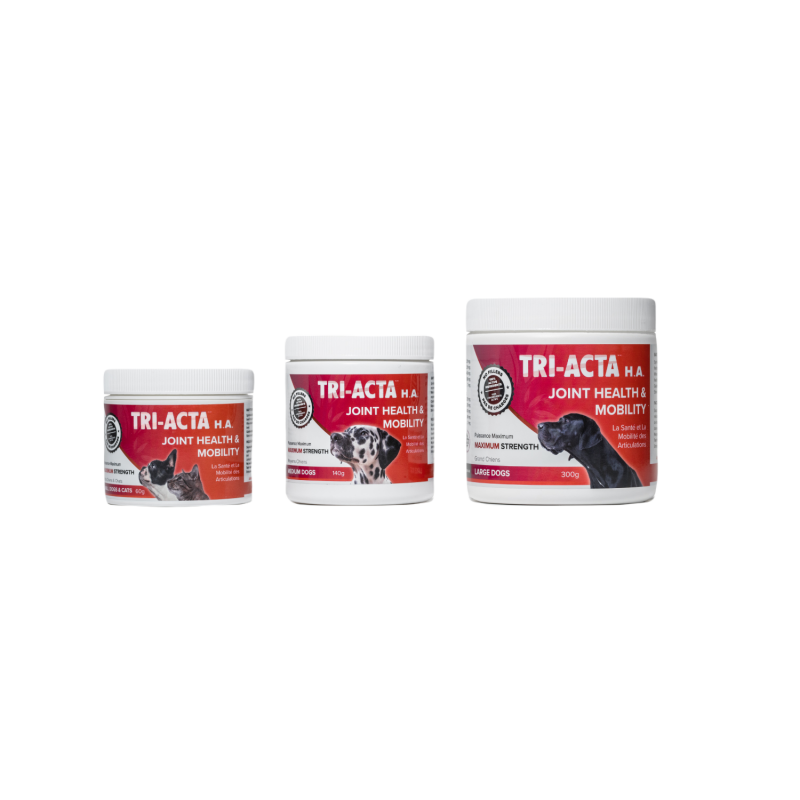 Find out where to buy TRI-ACTA for pets and learn more about taking care of your pet for optimum health on our blog.