Maximize Comfort and Competitive Outcomes
When compared to other supplement formulations of its kind, Tri-Acta has the highest concentration of active ingredients available on the market today. Thus, it offers unrivalled therapeutic value in the fight against joint discomfort and inflammation, cartilage breakdown, and lost mobility. Purchase Tri-Acta online now or click "find a retailer", and take the first step toward a healthier and more active lifestyle with your beloved horse.
New to Tri-Acta?
First-time TRI-ACTA for Equine buyers receive 10% off on online purchases with promo code CAN10.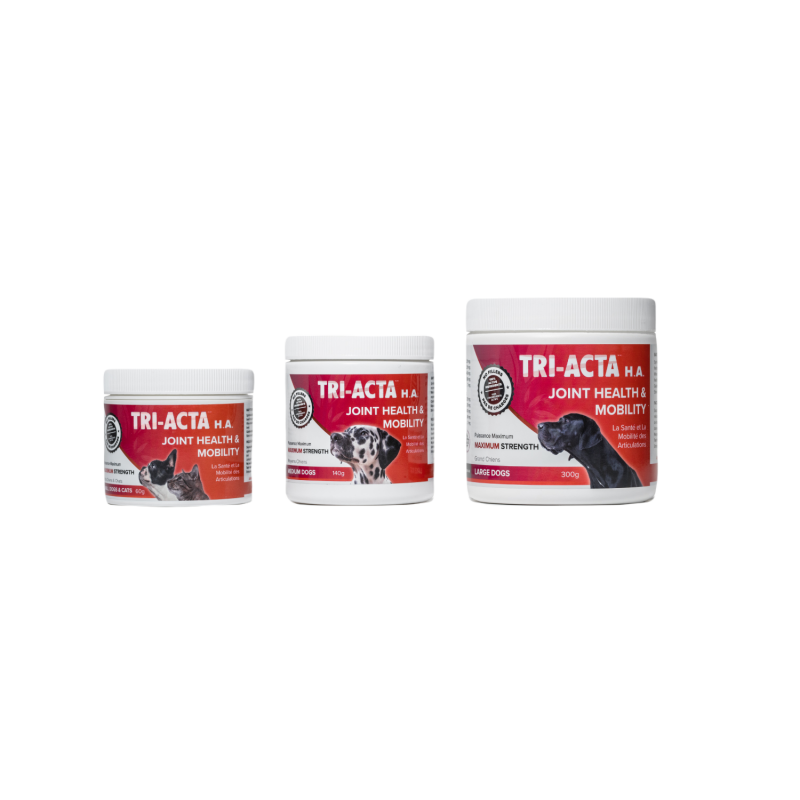 A Comprehensive Joint Supplement for Horses
The high-quality ingredients in Tri-Acta work synergistically to deliver a multi-faceted and holistic approach to minimizing friction and shock in your horse's weight-bearing joints. This is much more effective than treating joint discomfort as a surface-only issue.
With 100% active ingredients, Tri-Acta empowers you to prevent and treat joint and muscle ailments, while also restoring lost joint and muscle integrity. Tri-Acta is truly the comprehensive, all-natural solution that you and your horse have been searching for.
6 Comprehensive Benefits for a Better Quality of Life

1. Healthy Development
Tri-Acta can be used proactively as a daily dietary supplement for growing horses, as well as those with heavy daily workloads. The active ingredients in Tri-Acta are proven to promote healthy cartilage development and inhibit degenerative conditions, even before they arise.
2. Protect Joint Tissues
The hyaluronic acid contained in Tri-Acta H.A. is known to provide a lubricating effect to your horse's articulating joints. This is just one of the many ways Tri-Acta protects your horse's joint tissues from the destructive ageing process
3. Alleviate Discomfort
Tri-Acta decreases the stiffness and chronic pain that many horses experience as a result of ageing and increased performance demands. With the help of Tri-Acta, you can keep your horse moving comfortably for his or her lifetime.
4. Improve Mobility
Decreased mobility can significantly diminish training efficacy and competitive outcomes, as well as your horse's general quality of life. Tri-Acta is proven to restore lost mobility and reduce inflammation, allowing you and your horse to make the most of your time together.
5. Complete Nutrition
Tri-Acta contains only the highest quality ingredients, and it provides the essential nutrients that may be missing from his or her regular diet. Tri-Acta is a smart and beneficial choice for horses at any stage of life.
6. Slow the Ageing Signs
Senior horses are faced with countless daily discomforts, most of which are an expected part of ongoing performance and the natural ageing process. With the help of Tri-Acta, however, your horse can remain active and comfortable for longer, with fewer calls to your vet.
Looking For More Information?
What makes TRI-ACTA products better?
TRI-ACTA products contain 100% active ingredients – No Filler! The formulas use pure and natural forms of glucosamine, chondroitin, MSM, and Hyaluronic Acid at therapeutic dosages. Because they are concentrated the dosages are small. Many other joint supplements contain between 50-90% inactive ingredients and only use sub-therapeutic levels of the active components. TRI-ACTA products use both Sulphate and Hydrochloride forms of glucosamine to ensure all benefits of glucosamine are available. TRI-ACTA products use species-specific molecular weight components. This ensures optimal absorption, efficacy, and therapeutic value. Additionally, the ingredients are pharmaceutical grade and backed with certificates of analysis. All TRI-ACTA products have Health Canada – Veterinary Health Product Numbers (VHP).
Why do TRI-ACTA products contain 2 types of glucosamine?
Research shows that both Glucosamine Sulfate and Glucosamine Hydrochloride are extremely effective products for joint care. Each form has been shown to have a few unique benefits. For example, the sulfur component of glucosamine sulfate is critical because sulfur is an essential nutrient for joint tissue. Glucosamine sulfate has been shown to improve the production of collagen, an essential component of cartilage. The HCL form, on the other hand, is naturally stable and does not require sodium chloride to stabilize it. This means it is a slightly more pure form and delivers a little bit more glucosamine to the body. TRI-ACTA uses both forms to ensure all the advantages that glucosamine has to offer are available.
Why Is TRI-ACTA more effective than using pure Glucosamine or MSM?
Scientific studies consistently indicate that utilizing a blended formula of complimentary ingredients provide a significant advantage in supporting joint health and mobility than individual ingredients alone. With TRI-ACTA products, your horse receives a daily therapeutic dose of two types of glucosamine, chondroitin, MSM, and hyaluronic acid. Specifically formulated to work together, TRI-ACTA's blended formula addresses joint health and mobility from all angles to deliver better results than single components alone.
Is TRI-ACTA safe for competitions and FEI compliant?
Yes, TRI-ACTA and TRI-ACTA H.A. are completely safe and legal for FEI (International Federation for Equestrian Sports) competition. The ingredients and manufacturing processes for TRI-ACTA products abide by all regulatory guidelines as indicated by the FEI. TRI-ACTA and TRI-ACTA H.A. are also designated as a Veterinary Health Product (VHP) by Health Canada. Top level riders and trainers rely on TRI-ACTA during competition and racing because of the purity of ingredients and stringent quality control measures.
Don't forget!
For a limited time, first-time TRI-ACTA for Equine buyers receive 10% off on online purchases with promo code CAN10.
Reviews From Horse Owners That Use Tri-Acta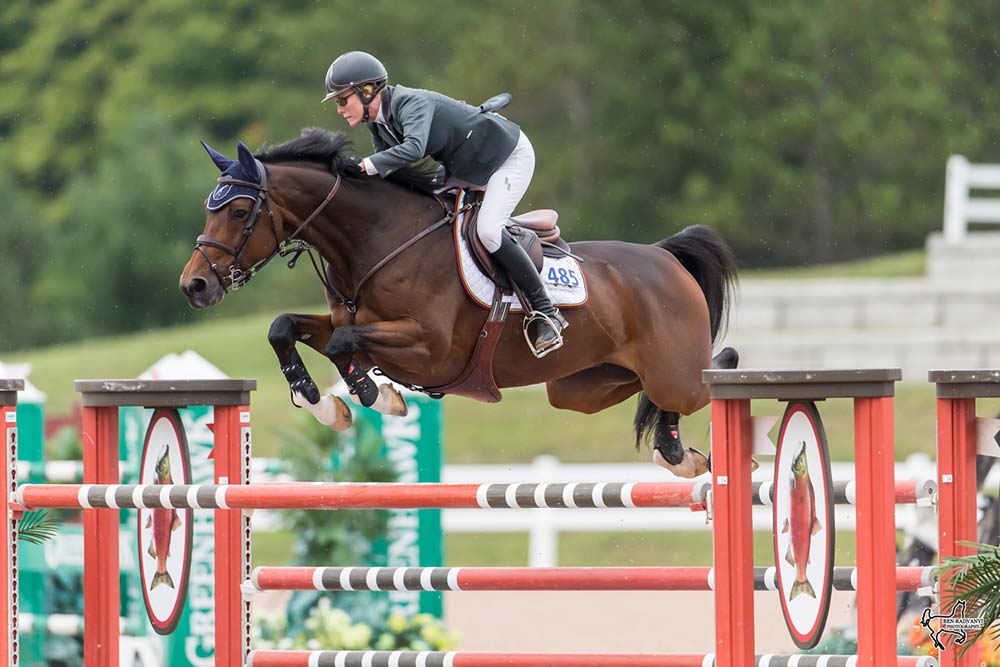 Perform at Their Best
For over 15 years, my horses have thrived on TRI-ACTA H.A. From Monopoly, Altair, Conduct, Top Gun, Magdaline, Tjengo, and Count Me In — I know my equine partners have the joint support they need to perform their best.
— Beth Underhill, Olympic, World Equestrian Games & Pan-Am Veteran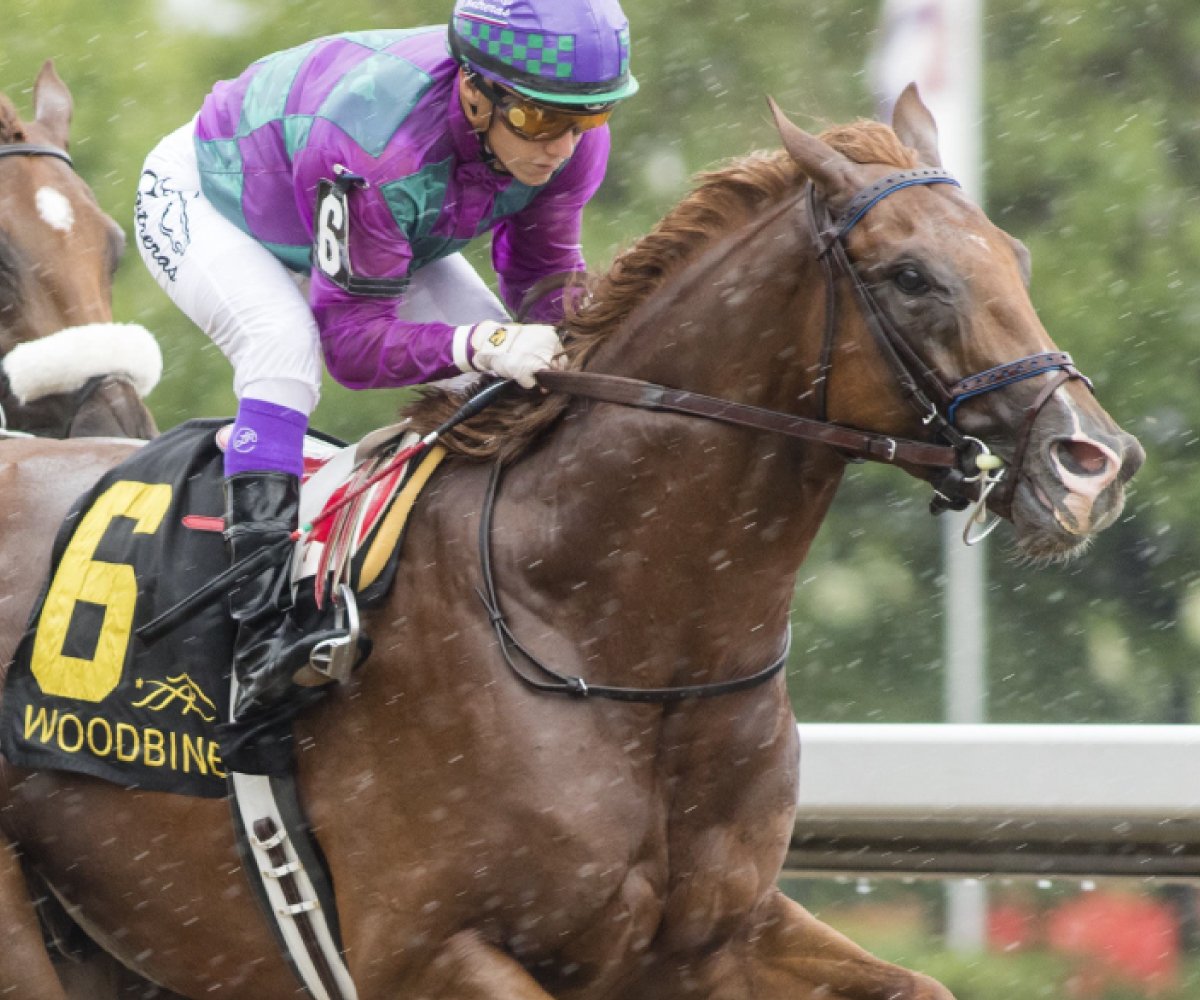 Daily Essential
TRI-ACTA is one of our daily essentials when it comes to providing optimal joint support for my entire stable.
— Josie Carroll, Two-Time Queens Plate Winning Trainer
Discover What a Difference Tri-Acta Can Make for Your Horse's Mobility
Tri-Acta is a convenient way to ensure that your horse gets the most from his or her training days, competitions, and overall daily life. It's easy to administer, affordable, and trusted by horse owners everywhere.

Purchase Tri-Acta online now or click "find a retailer", and take the first step toward a healthier and more active lifestyle with your horse.